Latest MILF Scenes
Beth gets ass-fucked in her first scene
When this scene opens, 57-year-old divorcee, mom and grandmother Beth Sinkati is tuturing a dude in architecture. "What can you tell me about the Baroque style?" she asks, but he's not listening. "It's hard to pay attention," he says. "Why?" Beth asks.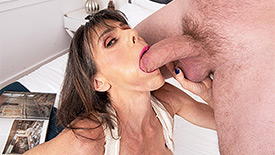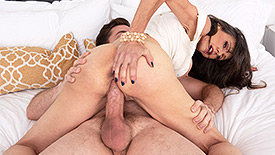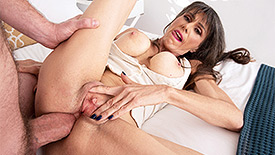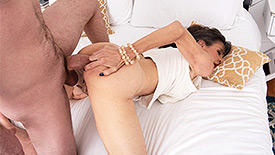 Sex school is in session!
When this scene opens, 53-year-old Justine, aka Badd Gramma, is sitting in bed, wearing a short skirt, a button-down top and glasses. "Are you ready for your sex lesson today?" she asks. "I'm going to show you exactly how to satisfy Badd Gramma. I want to show you exactly what turns me on so you can do it right next time.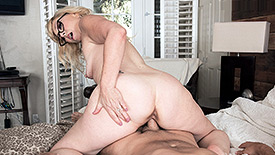 Keli Richards gets her old ass pounded
When this scene opens, 52-year-old Keli Richards is wearing a tight, white top and a tight, short, pink skirt and checking out who's been sleeping in the guest bedroom. It's her son's friend JMac. She's had her eyes on him for a while. "I'd just love to take his cock up my ass," she says.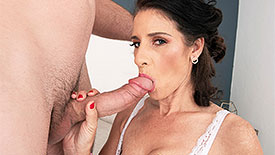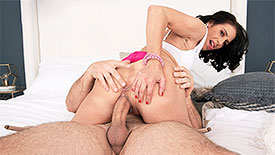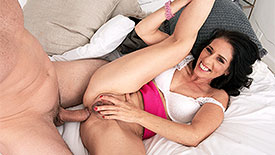 Top-Rated XXX MILFs