Latest MILF Scenes
Claudia gets her pussy and asshole ready for...
Let's see if you can guess what 51-year-old Latina wife and mom Claudia Fox is going to do later this week just from watching this video. When it opens, Claudia is wearing a sexy dress and fuck-me pumps. She's touching her body seductively. First, she makes you a drink.
Maya is 57. The guy fucking her ass is 26.
57-year-old Maya Luna is in her office when she summons Rion who's 26. "Fix your tie, Rion," she tells him, so he does. Then she asks him to bring her some files and a glass of water. "I'm thirsty," she says.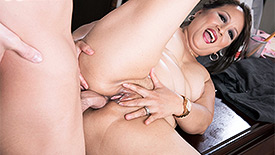 Velvet and the guy-next-door
In her third scene at 50PlusMILFs.com, 55-year-old divorcee and mom Velvet sucks and fucks her neighbor. It's a revenge fuck for Velvet, but if you ask us, Velvet was just looking for an excuse to fuck. Not that she needs one. She calls herself "Canada's Hottest MILF." Is there any competition? If so, we'd like to see that woman.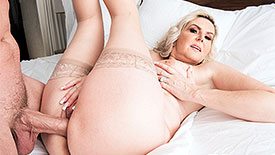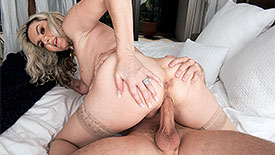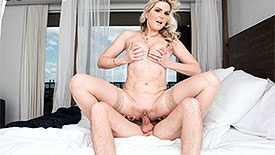 Top-Rated XXX MILFs